1. What are the check-in procedures? Check-in procedures vary slightly depending on the location you are staying. The Sonesta Hotel and BeachWalk Resort offer front desk check-in. You just need to provide your name, unit number and picture ID to receive your key cards that will enable you to access your unit. At Icon/W Residences go to the security desk inside the residence entrance lobby and provide your name and unit number. The security personnel will let you up to your unit that is opened and ready for your arrival or will call our on-site manager to meet you in the lobby. At all of our Vacation Rental Properties check-in is done by either lockbox/key pad in which case that code will be provided to you a few days prior to your arrival date or by a member or our team meeting you at the location to personally check you in. Specific check-in instructions are emailed to each guest 3 days prior to their arrival date with the specifics of their check-in and stay. If you ever have a question regarding your check-in please either call us at (786) 558-5196 or email customerservice@soflavacations.com
2. What time is check-in? Check-in is any time after 4pm.
3. Do you offer early check-in? Yes. If the unit you are scheduled to stay in is ready, then we allow a guest to check-in early but the unit MUST be ready. To check on the status of an early check-in call Lyza at (786) 545-2240 the DAY PRIOR TO YOUR ARRIVAL DATE.
4. What are the check-out procedures? Check-out procedures vary as well depending on the location. At the Sonesta Hotel and BeachWalk Resort you simply leave the unit locked and return the key cards to the front desk or simply dispose them. At Icon/W Residences you simply leave the keys and fobs inside the unit and lock unit behind you. In our Vacation Rental Properties simply leave the keys in the lockbox or exit the dwelling and make sure the unit is locked.
5. What time is check-out? All guests must check out NO LATER than 11am on their departure date. The housekeeping staff will be at the unit by 11:15am to clean so please leave promptly on your departure date.
6. Do you offer late check-out? Yes, we do offer a late check-out only if the next guest scheduled for that unit is not checking in on the date of your departure. There is a fee tied into a late departure after 1pm and those fees vary based on your location and unit size. For specific information on the cost associated with a late check-out please contact Lyza at (786) 545-2240 or at customerservice@SoFLAvacations.com.
7. Who do I call if I have an emergency or question? In the event of an emergency, please call Fabian Perez directly at (305) 975-3957. If you have any questions prior to your arrival, please call the SoFLA Vacations office, open M-F 9a-5:30pm, at (786) 558-5196 or email customerservice@SoFLAvacations.com.
8. Where can I park my vehicle during my stay? Parking varies depending on location. At the Sonesta Hotel all guests staying in a studio or larger unit (NOT DELUXE ROOM CATEGORY UNITS) will be provided with a parking placard to access the garage for their free parking. That placard will be in the unit an awaiting your arrival. Please make sure you LEAVE THE PLACARD IN THE UNIT UPON YOUR DEPARTURE as you will be charged $50 if the placard is lost. At Icon/W Residences you have two parking options. First, you may purchase valet parking directly from the hotel concessionaire, Park 1, on the day of your arrival for $50 per day plus in and out fees. You also have the option of purchasing self-parking directly from SoFLA Vacations prior to your arrival for $20 per day with unlimited in and out. That parking lot is at a conveniently located property directly next door to the Icon/W and not in the Icon/W complex. The off-site self-parking option is LIMITED so if interested we strongly urge you book that parking in advance by calling Lyza at (786) 545-2240. BeachWalk Resort has valet parking at a rate of $28 per day, with unlimited in and out, that you can purchase the day of your arrival. Our Vacation Rental Properties typically have free parking on-site. For questions email customerservice@SoFLAVacations.com.
9. Do you have smoking units? No. All units are non-smoking units and smoking is not permitted inside the unit. Guests are free to smoke on the balcony of a unit they are staying in if such unit has a balcony but please keep the door closed at all times when smoking on the balcony. If guest smokes inside the unit, they are subject to an additional cleaning fee of $250.
10. What are the hours of operation of the hotel's amenities? Each of our locations has spectacular amenities that may include pool, gym, spa, sports courts, front desk service, etc. Hours of operation vary in each location. For more information on specific hours of operation for various amenities at each location please call the SoFLA Vacations office at (786) 558-5196 or simply ask the front desk or on-site personnel once you arrive.
11. Do you offer daily maid service? As a standard practice, SoFLA Vacations does not provide daily maid service. The cleaning fee guests pay covers a one-time, exit cleaning of the unit you have occupied. SoFLA Vacations can, however, provide daily maid service if a guest so desires for an extra daily fee. To find out what that cost is for daily maid service please contact Lyza at (786) 545-2240 or customerservice@SoFLAvacations.com.
12. Do you offer internet service in your rooms? Yes. All our units include high-speed wireless internet service at no cost to our guests. A welcome sheet will be visible in the unit you are occupying during your stay that will provide you with instructions on how to access that free wireless internet service.
Great South Florida Properties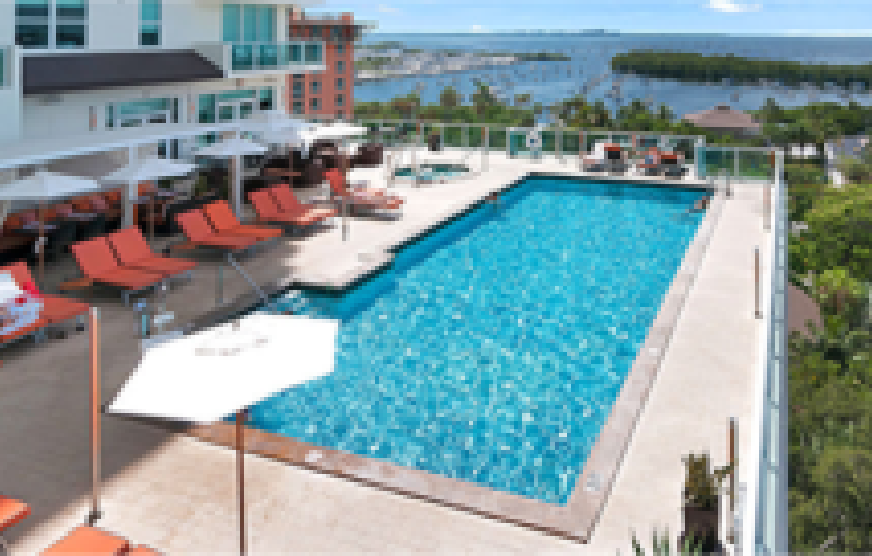 In the heart of Coconut Grove this resort features Deluxe Rooms, Studios, 1, 2 and 3 Bedroom condos able to accommodate any group.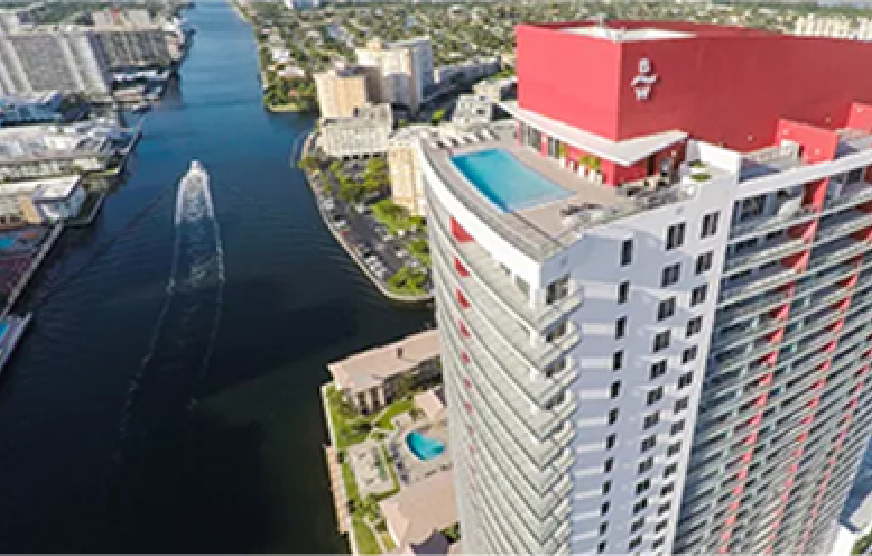 Opened in 2015, this resort features deluxe rooms, 1- and 2-bedroom condos with luxurious beach and on-site amenities.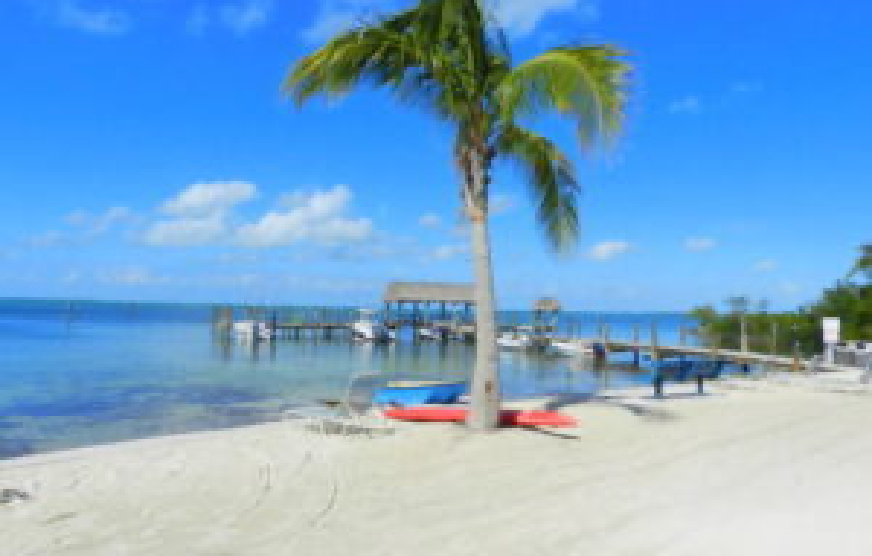 The Florida Keys, known by locals as "The Keys", are a string of tropical islands stretching about 120 miles off the southern coast of Florida forming the southernmost portion of the continental United States.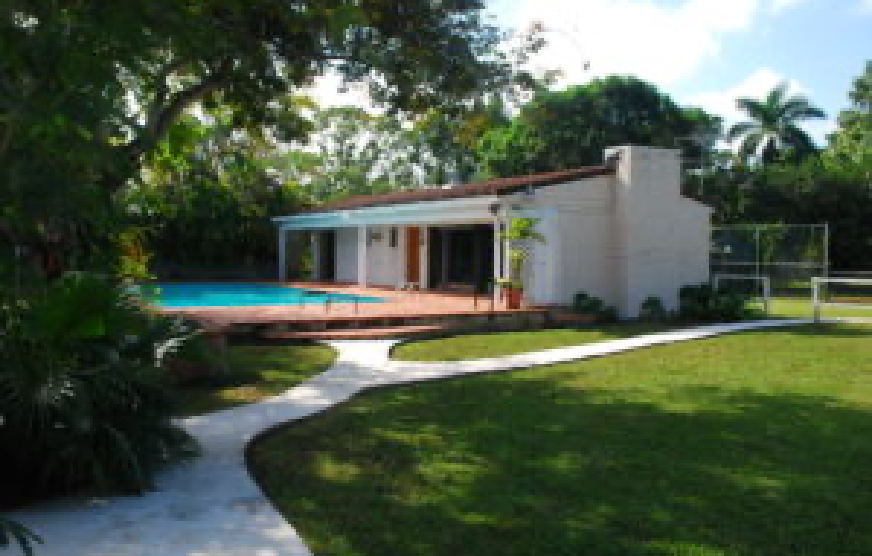 La Finca is 4-acre historic property beckoning back the old days of Miami before it became a thriving metropolis.